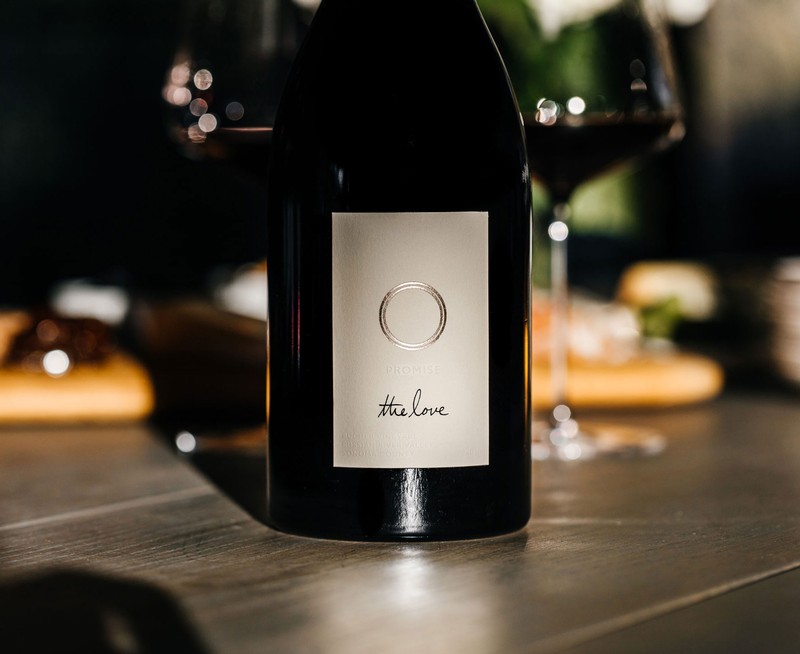 2018 'the love' Russian River Valley Pinot Noir
Oh, the sensuality of this wine! The impressive color sets the stage with a very deep garnet halo edge, and then with the first sip, this wine let's you know right away it is a true stunner. With a combination of excellent 2018 vintage hangtime, balanced yields and a small employment of whole cluster fermentation, this Pinot Noir is one of profound beauty, silky, textured layers, and dare we say, seriousness.
The Bucher Vineyard lends aromatics of salt and sand, damp cave walls of a low tide, hints of ripe plum, cherry candle and the intoxicating incense of subtle, wet moss. As the wine evolves, a floral bouquet pronounced with pale violet works its way to the dark surface with each sip. The flood of flavor on the palate initially showcases black cherry, then builds to a crescendo of supporting fruit—fresh blackberry, ripe strawberry, zippy red currants, and then evocative earthy and savory characteristics: dried herb, anise, soy and milk chocolate. Moments like these are what truly excite Pinotphiles. Fermented with 100% native yeast and malolactic and aged in 40% new Francois Freres barriques. 350 cases bottled, unfiltered and unfined.