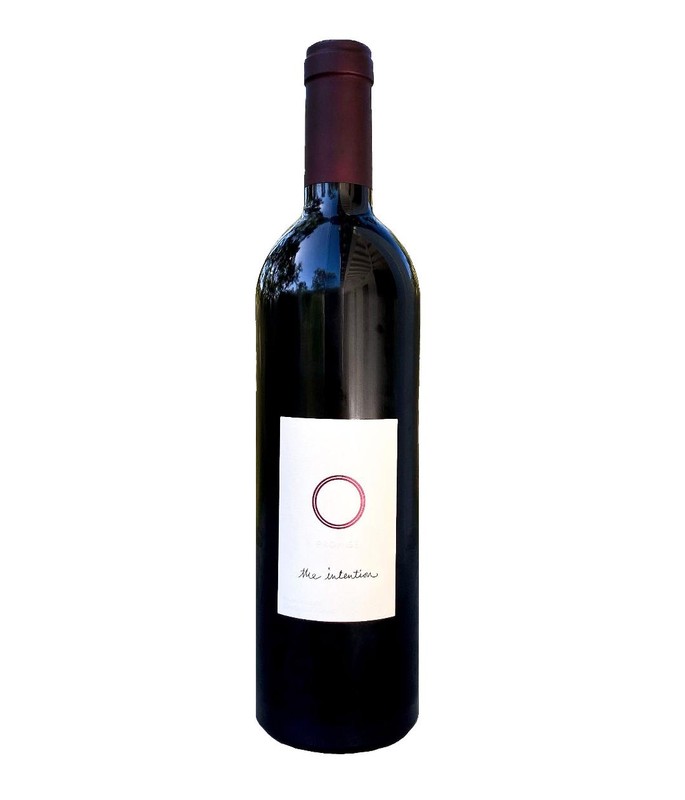 2019 'the intention' Cabernet Franc
At first glance you know this is going to be a stunning wine. It has an exquisite, Scarlet red color and a seductive nose of strawberry and dried rose petal. It has gorgeous, long legs (we're talking Cindy Crawford style), and a bouquet of dark cherry, dried fig, sage and spiced tea. This wine has an elegant panache; it's luscious without being heavy or overly tannic, and possesses a beautiful, high acidity for perfect balance. It is sophisticated enough to serve with an extravagant meal of herb and garlic roasted leg of lamb, yet effortless to pair with your favorite pizza (try ours with carmelized onion, Gorgonzola, prosciutto topped with truffle oil arugula). If there is any leftover for dessert, it will be divine with a chocolate raspberry tart.
Sourced from the Sugarloaf Vineyard, Napa Valley, in well drained, dark shale, silt, and clay soil with great solar retention.
Open barrel fermentation employed to achieve optimal fermentation profile with daily, gentle punch downs for gorgeous extraction.
100% Cabernet Franc aged in a 100% new French Oak for 22 months.
Just 50 cases produced.

Max 6 bottles per member.