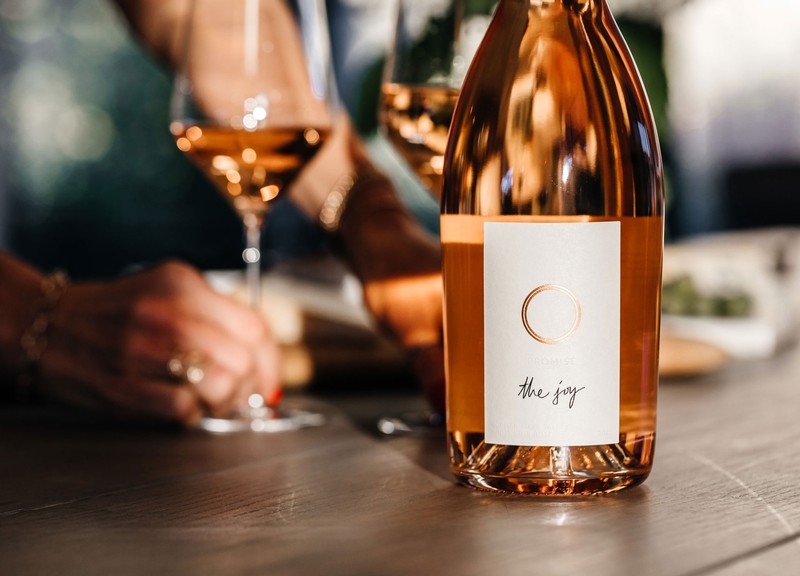 2022 'the joy' Rosé of Pinot Noir
The color of this Rosé is amazing. Watermelon pink meets a warm salmon hue of summer. Simply beautiful. This stainless-steel fermented Rosé is an absolute knockout on first pour, but in my opinion, if allowed a few minutes to warm up from refrigerator temperature, the dancing aromatics of cherry wax candle, apple skin, hints of ruby red citrus spirits and passion fruit will open up and hit all areas of the nose. It's incredible, and only gets better with patience.

The palate is incredibly complex for a Rosé. Too often the genre is simple, lean and short, but find every opposite adjective for this Promise '22 'the joy': fresh, long and lengthy. There's fruit...a bevy of strawberry reds, cherry pinks and the bold effect of that almighty "fruit cocktail in the tin." Remember how fun that flavor is?! The mouth is packed from edge to edge. Tongue swirling, beautifully balanced, clean, vivacious and direct. This wine will spread its wings. If you're getting just three, thank you, but you'll need six. And if it's six, better get a case to enjoy both this spring and summer. This wine won't last—enjoy!

Drink now. 300 cases produced. 100% stainless steel ferment, neutral oak aged. 6.5 months total time from berry until bottle. Sourced from two Dutton Ranch-farmed Sonoma sites: the Sylvia's Jewell and Geoff Pinot Noir vineyards.