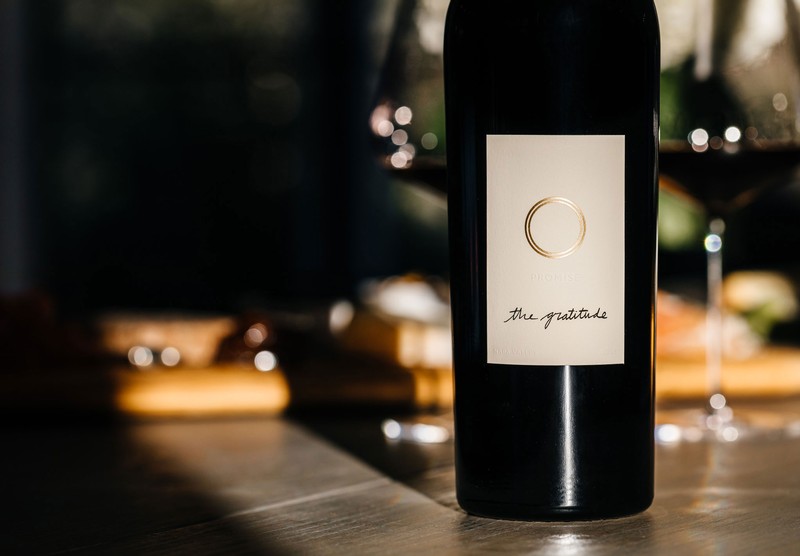 2019 'the gratitude'
The 2019 'the gratitude' is bold, seductive, and absolutely loaded all around! This ripe, inky blend will certainly become a favorite and has every making of a classic. With the varietals weighing in at 72% Cabernet Sauvignon, 15% Cabernet Franc, 11% Malbec and, 2% Merlot, the wafting fragrance shows incredible depth and beauty. Fumy aromatics lift with each swirl showing toffee and milk chocolates and intermingling with violets, ripe blackberry preserves and cola berries.
The texture is like crushed cashmere and velvet leaving no interior of the mouth uncoated. Very fine grain, powdery tannins play at the sides of the tongue to gently lift acidity at the start. Moments later the midpalate floods over with a dashing array of black fruits, dried cherries nuanced with a touch of tobacco and leather. It's all very cleverly timed with this wine. The lengthy finish becomes a beautifully tapered trailing edge without holes nor studders. Pure elegance.
I'm always excited to see where blends arrive in years 5, 10 and 15, and a year such as 2019 has me increasingly so. Quite enjoyable today, I believe with proper ageing this will be a 20-year red, without question.
Aged for 29 months in 90% new French Oak, bottled unfiltered and unfined. 200 cases produced.