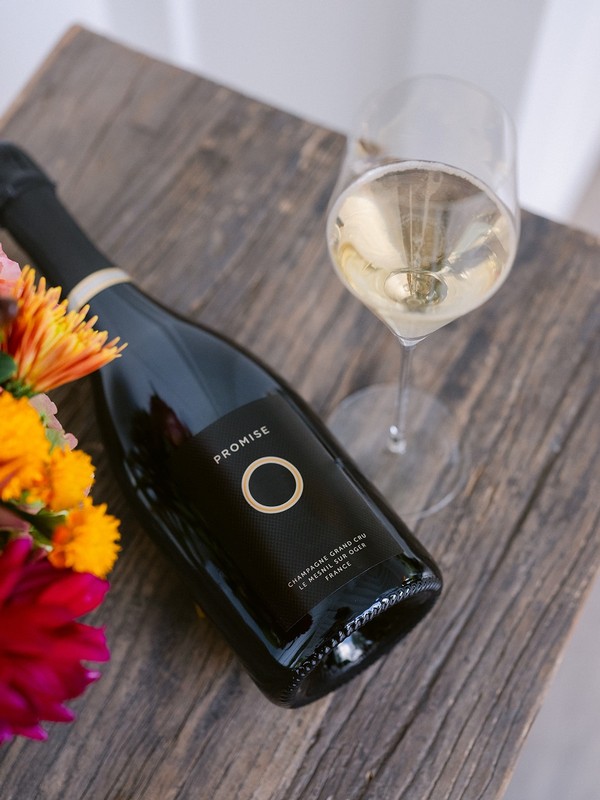 2019 Promise Grand Cru Extra Brut Champagne
PROMISE Champagne is a blanc de blancs and is done in an extra brut style. We hope you are transported to the expansive, stunning, chalky soiled fields of Champagne with every sip.
TASTING NOTES
If Grace Kelly and David Beckham had a love child this would be it.
An alluring platinum blond wine with all the romance, finesse and class that a fine Champagne should possess. It is understatedly gorgeous. The nose opens with delicate aromas of brioche and citrus peel. Its beautiful terroir driven, chalky minerality and gentle salinity perfectly compliments hints of honeysuckle, lemon blossom and Honeycrisp apple peel. The silky stream of bubbles is airy, crisp and buoyant, without overpowering the wine. Delicate but distinguished, elegant but unbelievably approachable. It is perfectly symmetrical and seamlessly structured from start to finish. Only 1,140 bottles produced.
. . .
Due to limited quantities, we are offering this wine on a first come, first served basis in quantities of 1 to 6 bottles. Orders must be received by December 8th in order to ship before the holidays.